Spring never comes slowly and quietly in the northeast. One day its winter next day the temperatures soar and its suddenly spring. For gardeners and farmers it can be a real pain. One day you are going along fine thinking you are getting ready for spring. Next moment it IS spring and there is suddenly a huge amount to do.
It's time to get out there and clean up the garden or, for us, the fields.
First thing to do is pruning of any shrubs and fruit bushes before they come too much into bud. This includes all summer flowering shrubs like hydrangea, NOT azalea or spring flowering shrubs or you wont get any flowers. Pruning is a whole separate topic that I will write about at a later date. We have been pruning back our gooseberries, hardy kiwi vines and cutting out all the deadwood on our raspberries. Pruning back hydrangeas and the few other shrubs that were left over from the last owner and I can't bear to dig out. At this time of the year prune back shrubs that will flower in summer. DO NOT prune ones that flower in the spring or you will be pruning off the flowers. These shrubs need to be pruned after they have flowered. If unsure on a particular plant checking for your specific plant online will usually tell you the best time to prune it.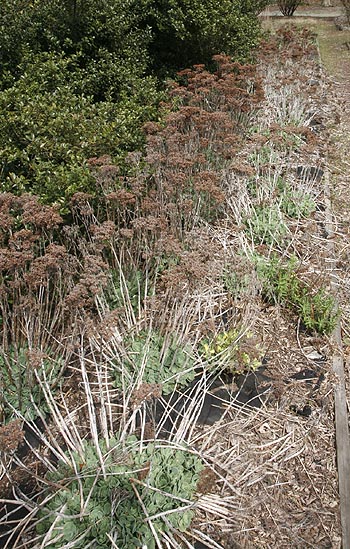 The main project is to get all the perennial plants cut down to ground level before the new growth gets too strong. While it is true that a lot of this can be done in the fall there are many reasons why we don't do this.
1. It gives overwintering beneficial insects somewhere to hang out. Many beneficials overwinter in hollow stems of dead perennials, if you cut all these down and take them away to the compost heap in the fall then you are destroying all those nice insects that are going to help your garden next spring. Others lay their overwintering eggs or egg sacks on such material and again removing them destroys any hope that your garden can protect itself from aphids and other pests in the coming year.
Every year I find many praying mantis egg sacs when I clean up the spring garden. I try to leave these stalks standing or if I accidentally cut one down I stick the stem into another patch of twigs to allow some protection until the babies hatch. Keep your eyes pealed for such egg cases before you clean them away.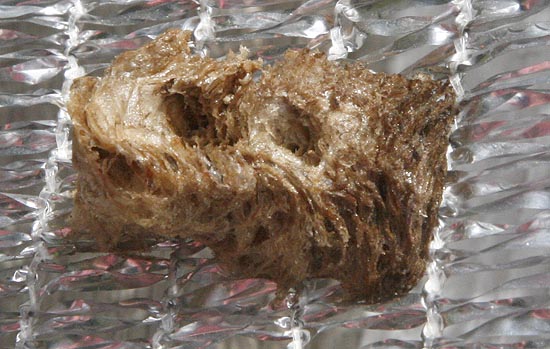 2. For those plants with seeds remaining like Echinacea it gives the overwintering birds a food source for a while at least. Often they much prefer to use 'locally grown' food sources than bird feeders.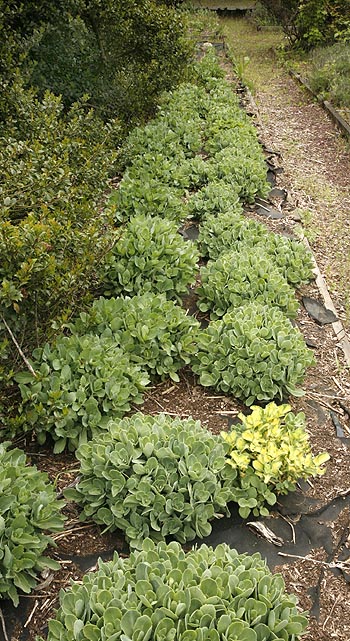 3. It makes the garden look a lot nicer. Cutting everything down in the fall leaves an unpleasant barren landscape especially when its snowed. Leaving plants standing gives a lot of 'winter interest' to the garden rather than barren nothingness. It gives the garden a much warmer look even in the winter months.
4. Leaving material until the springtime often makes it much easier to clean up. While in fall the roots and stems of these plants still have some strength in them making it harder to either cut them down or to pull them from the ground. In spring all that resilience has gone and plants can either be pulled out easily or often snapped off at ground level with a hand rather than using secateurs or other cutting blades. I soon discovered that trying to remove okra stalks in fall was a very hard job and that they needed to be dug from the ground. If left until spring they can just be pulled out by hand. Anything that makes my job easier is a benefit as far as I am concerned. Why make more work for yourself.
If you have any ornamental grasses these need to be cut down to ground level to remove all the old dead grass stalks before the new shoots begin to form. If you are slightly late in cutting them down don't worry, they are grasses after all. They may flower slightly later but that can also be an advantage, it means that the seeds don't blow all over the yard and seed themselves. This is especially true of Chinese silvergrass which can turn into a menace rather than a delight.
Any leaves that remain from the winter or if you have pin oaks this is the time when they usually decide to shed their leaves, just when you have the garden all nice those leaves come down and make you do even more work! Leaves can easily get caught under low growing perennials such as lavender or hyssop and may need to be removed. Use a shrub rake if you can find one. Its like a leaf rake but thinner so you can get into tight spots. Sadly they don't often sell them in big box stores or at least not good ones. I got this one in Rite Aid! I would have liked a longer handle but it works fine for what I need.
This year the challenge is getting everything cleaned up before the plants overtake us. The weather is so warm this spring that the plants are shooting up fast making it harder to remove some of the old plant material before the new stuff comes through.
Spring cleanup can be a very satisfying task. There is a great feeling of accomplishment when you can look at a newly cleaned area and see all the progress you have made. Its also great exercise and good fresh air. Just don't get over enthusiastic. Overdoing it will cause muscle stiffness which you will regret the next day and may keep you from going out again to enjoy your garden more.
Happy Gardening!