This July we have had a lot more days with temperatures in the very high 80's and low 90's with 'real feel' temperatures over 110 and excessive heat warnings on many occasions. While I know some people love this kind of weather and think its not summer without it I hate it. For one thing the gooseberries ripen too fast.
Usually it takes a while for a gooseberry to turn from green to pink, then deep red, this year its been really rather fast. This means that our plans to ship out fresh gooseberries has to be shelved for this year. We like to send them out green to slightly pink. Even though they are sent with frozen packs and shipped overnight or at most second day post the weather is just too hot and the berries would not arrive in good condition.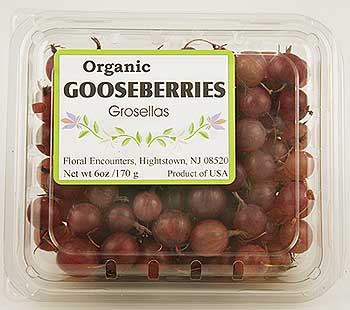 So we can only sell fresh to those close to us. If anyone in central New Jersey, is interested in fresh gooseberries we have them. Our fresh ones are mostly red now but we have frozen berries in green, green/pink and red. If you are interested in purchasing please see our gooseberry page and contact us.