When I told my visiting friend that I have finished harvesting the lavender she was amazed.
"But there are so many flowers left out there" she gasped.
"Yes, I replied those are for the insects and the planet."
Maybe I should be more ruthless in my harvesting but I just can't do it. When I am working down a row of lavender and I see the bees and butterflies working the flowers I can't just cut it all down and take it away. Even this year when there are much fewer insects and bees than there have been in previous years, I can't take away their food source.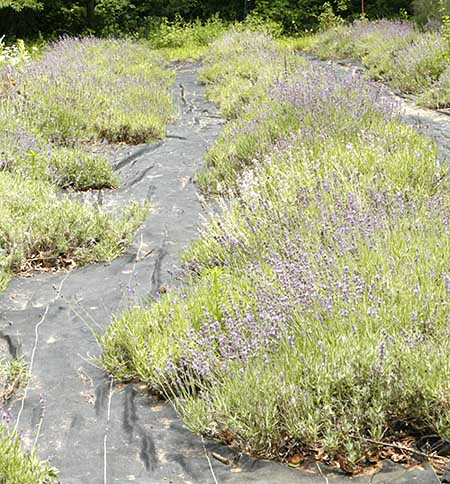 I also don't think its right for the plant. It's put a lot of work into making those flowers in the hopes or reproducing, I don't feel as if I should cut every bloom down. So each plant has some blossoms left on it. I can go back later when the seeds are ripe, cut them down then and extract the seeds. This way our plants get to reproduce, the insects get to enjoy the flowers and so do I. I just love to look out the window and appreciate the loveliness of all those lavender flowers, to watch the butterflies flit from flower to flower. Most years we have more butterflies in our field than any butterfly garden I have ever been to.
This way everyone gets to enjoy the lavender. I may not get as large a crop as I could, but what is a few extra bunches of lavender over helping to feed the bees, butterflies and other pollinators. They will pay me back by pollinating my plants, making the fruit swell and producing great seeds!