Today was lavender harvest day, well the beginning of lavender harvest anyway. The weather forecast says hot today so I started early 6.15am. Its really pleasant out in the field at this time of the morning, just me and nature, the birds tweeting and a few passing cars in the distance. After an hour the sun comes up over the trees on the western side of the property and the warn golden light washes across the field. Now it's a race to get as much done before I fry. I tend to keep my head down concentrating on harvesting. I use a sickle to cut lavender and if you don't concentrate on what you are doing you can have a nasty accident with one of these things.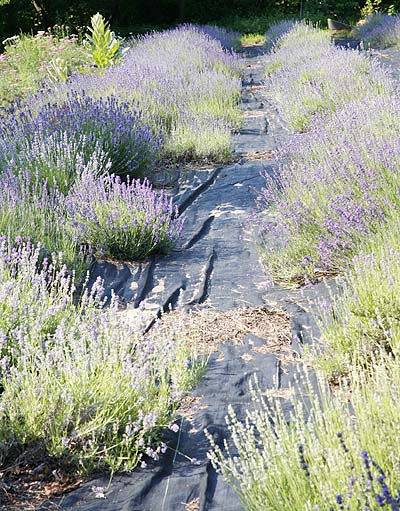 I stop to watch a bunch of turkeys go by a few rows over, they are used to me working out here now and are quite happy to co habit with me. Then I look up and down the rest of the row I am working on. (my rows are 190 feet long, which is a LOT of lavender). That's when I realize there is a problem.
My lavender is not moving.
That may sound like a strange comment about a plant, they are, after all planted, its not as if they jump up and run around. However lavender flowers are on thin, stiff stalks. They are stiff enough to keep the flower upright in almost any weather but they are not stiff enough to stand upright when a bumble bee lands on it. Every year when the lavender flowers the plants are in constant motion the flowers waving around as the bees move from flower to flowers. Its like a dance to music that I am not privy too. It's a lovely site to see.
This year there is no movement, there are no bees. When I look more closely I realize that there are not many insects at all. The bumble bees are usually the major visitor to the lavender flowers but there are usually others as well, the small native bees, the sand or 'digger' bees that build solitary nests in the sand and stock them with pollen, other pollen loving insects and a horde or butterflies.
This year my flowers are alone. Finally I see ONE bee working alone, nothing else. I get up and go inspect the yarrow row. Yarrow has flat umbel flowers that are visited by other insects, not bees but other beneficials. We are a cosmopolitan farm and there is food for everyone in the insect family here. There are very few insects on the yarrow either.
Something had wiped out all the insects. Its 10am on a hot sunny morning, the field should be humming, but its not.
Its been a few years since I saw a honey bee in our fields. Our last hive was killed off by a spraying three years ago, but I was comforted in the masses of bumble bees we had. When we moved into the farm there were only a few, but over the past 9 years their numbers has exploded and we usually have hundreds if not thousands of them all over our fields. Our farm has something in flower from very early spring until the frost kills off the last plants it's a nirvana for pollen lovers.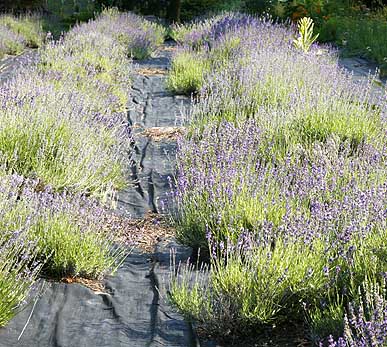 Sadly they don't just stay on our farm. Insects range, most likely to our neighboring farm. He sprays his fields (soy beans every year). I can't prove that its his spraying that is killing the insects its only a theory. He did spray the day before my last hive died but I can't prove it that was the cause.
Without insects we will all die. Without pollinators there will be almost no food. Pollinators make the fruits on the vegetables grow and produce the seeds for next years crop. Without seeds all the plants will die and we will die too. The insect eating animals and the birds will die. The planet will die.
I have long been a big supporter of stopping insect killing pesticides but this is the first time that I have seen the disaster in action. Without bees and other pollinators there will be no farmers and no food. Help save our planet, our food and us add your name to stop the sale of bee killing pesticides. Click Here.