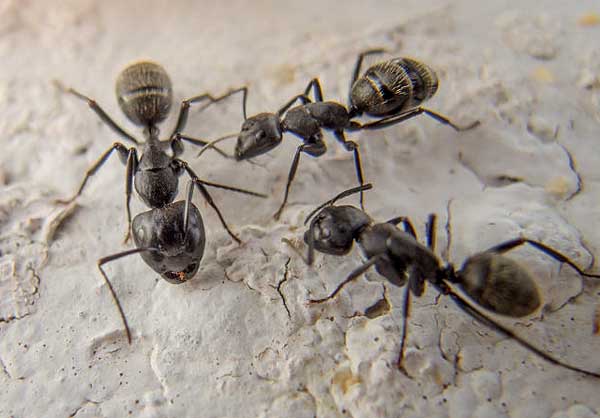 Some ants are fine, they go about their business in my fields and we ignore each other. However there are some that are not so indifferent. They bite they don't sting, they bite with their nasty sharp little pincers. I was lead to believe that ants would only attack if they were around the nest area. Well the ones on my farm have not read the literature and they will bite anywhere anytime.
There are two different varieties of ant on our farm that bite. The problem I am having at the moment is with some black ones. They are about half an inch long all black and they LOVE raspberries. They think that the raspberries were put there for their benefit and they don't want to share. I really don't mind sharing my crops in a small part with some insects, they have to eat too and as long as they only take a small portion that is fine with me.
These guys are different, and they are vicious. They swarm up over the raspberry bushes and chew on the fruit meaning that I get less fruit. Well that's OK I never get to use it all anyway. However when the decide to bite me because I want my share then all bets are off on 'Mr. nice guy' and I want to go to war. These guys are certainly at war with me.
They run up your hands, bit any bit of flesh they can find. If my legs brush the bushes they bite those. IF I lean over to pick something and they get on my T shirt then they run up it and bite me on the neck. I cant get any workers to pick raspberries because on one wants to go in the field and get attacked. I don't blame them.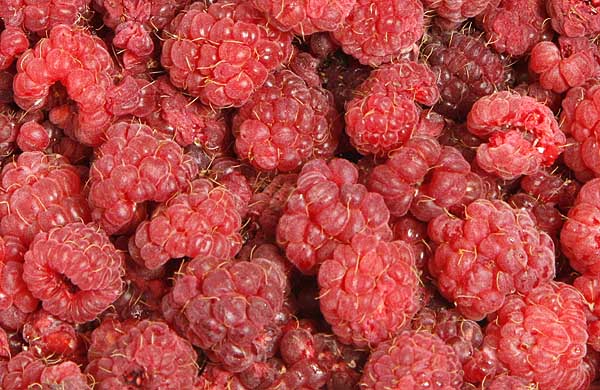 I really don't know how to control these nasty creatures. I asked the eorganic experts and all I got was 'get traps from home depot' (this is paraphrased). Huh! I'm a farm I can't use a ton of ant traps in my fields!
Normally I use beneficial nematodes to help control the ants but this year its been so dry that they poor things have just dried up with the soil and cant get to the ants to do their job, so the ants have flourished.
Anyone got any ideas? Remember I have two 190 foot rows here, not just a tiny patch.