Fennel Bundle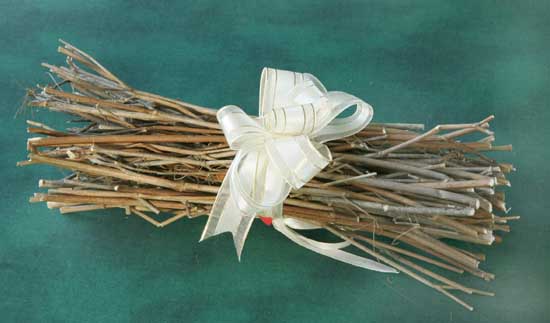 Hand made at our farm from Fennel stalks and tied with an ivory satin bow suitable for almost any décor. Each bundle has a small label to remind you what it is. Our fennel bunches come in two varieties. Larger slightly more green shaded stalks and smaller browner stalks. There is no difference in the oils or aroma from these bunches it is just a matter of personal preference which ones you prefer. The large sized stem bunches are slightly larger to allow better proportions to the size of the stems.
Fennel has a strong aroma which can easily fill a small room fairly quickly.
Size: 10" X 3" approx
Average Weight: 1.6 oz (44 grams) Each
Latin Name:
Foeniculum vulgare
Our organic aromatic stick bundles are ideal centerpieces or simple decorations for any time of year. These bundles slowly release natural essential oils into the air providing a subtle natural aroma without any harsh chemicals or harmful smoke.
To enliven bunches where the aroma has faded gently trim the ends of the sticks. This will release more oils from the bundles. Bundles can last for two or more years with gentle trimming.
Trimmings and sticks can also be used on open fires to provide a burst of aroma. Use only a few sticks at one time. DO NOT use the whole bundle at one time as this may release too much oil. This is especially important for those who are sensitive to aromatic substances, have allergies or are prone to them.
Our aromatic plants are all raised totally organically with no use of chemicals or pesticides at all.
Keep bundles dry at all times to prevent deterioration.

All our bundles are kept in tightly sealed containers under constant temperature and low humidity to ensure that no oils are released until they begin their journey to you.
PLEASE NOTE. All our bundles are hand made from natural material so every bundle is slightly different. We attempt to make all our bundles to be as similar to the photo shown here as possible but there will be differences.

| | |
| --- | --- |
| Bundle with US quarter for scale | |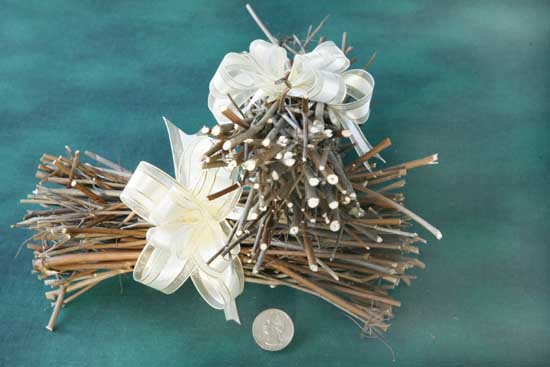 Bundle ends